The Hives – Birmingham Academy
25th November 2007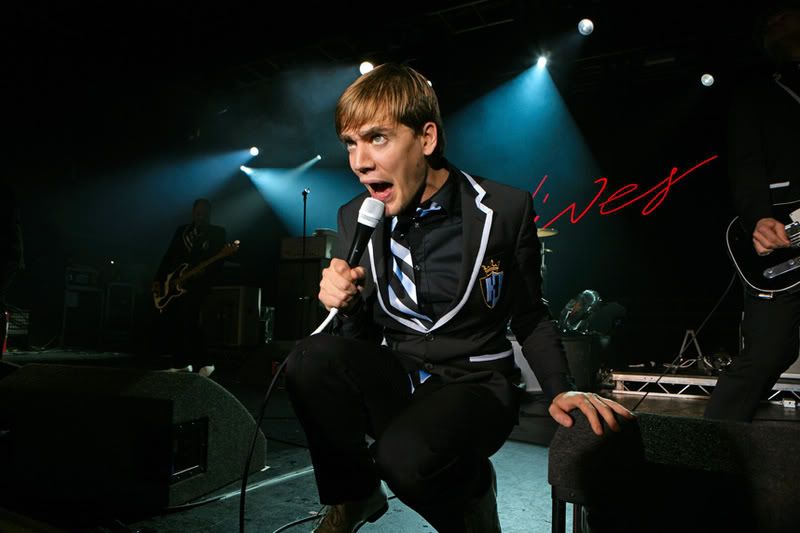 Busy, heated, sweaty and full of crazed individuals pushing and prodding one another – that was just the enormous queue of people waiting to enter the door of the Academy.
After waiting patiently through two supports and sweltering in what seemed like a human frying pan, some of the mini members of the crowd began to faint even before the first chords were strummed of any Hives track.
Following copious amounts of pushing and a pre-moshing warm-up located in the centre of the ground floor crowd, Chris Dangerous steps onto the stage to a highly charged round of screams and applause. One-by-one, each band member follows slowly behind another heating the crowd up to near boiling point leading up until the entrance of Howlin' Pelle Almqvist coolly striding in to face the hysteria head on.
The Academy hasn't seen such a highly charged crowd perhaps since the band's last visit, with an excessive amount of bodies flying everywhere in unison throughout "No Pun Intended", "A Little More For Little You", and the mind blowing "Die, All Right!" Crowd members weren't the only thing flying around, there were shoes, socks, hey even underwear at one point! Parents lost their children, girls lost their boyfriends, and there were even girls attired in hot pants and tiny t-shirts crowd surfing, giving the boys a run for their money.
It takes a certain sort of band to get even the statuesque balcony audience 'shaking what their momma gave em' and The Hives managed to coax every single one of them out of their shells, with Pelle at one point exclaiming "There is no rule saying we must put all the mutes on the balcony!" With a set so exciting several members of the crowd were salivating very much like Homer Simpson at the sight of a doughnut; who could have possibly had the nerve to stand still?
Stampeding through a set jam-packed with immense tracks there was little time to grab even a tiny breath, never mind even considering a drink. The crowd were noticeably rowdier during "Two Timing Touch & Broken Bones", "Walk Idiot Walk", and "Main Offender" before going off the Richter scale during the most aptly named track of the evening "Tick, Tick, Boom".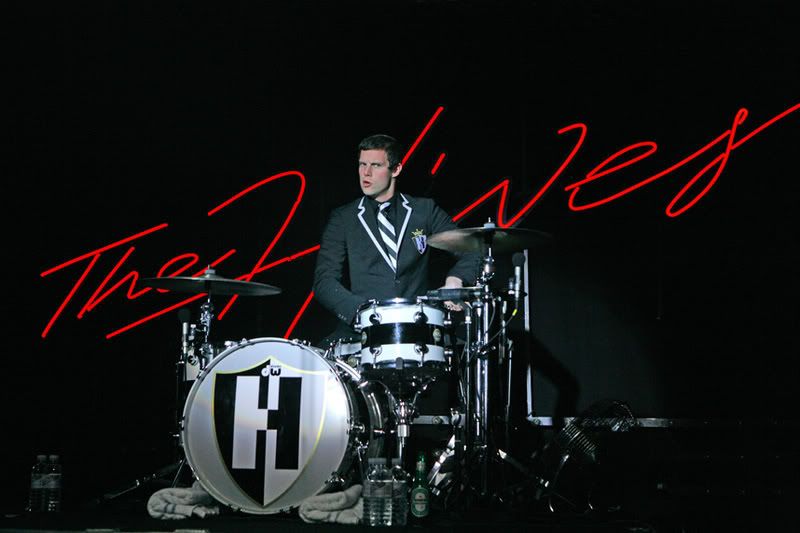 During an interview, Dr. Matt Destruction was once quoted as saying, "Hives gigs are sweaty, crazy and like something you have never seen before, your life will never be the same again once you have seen us." The truth is indeed 'Black & White'.
Words – Kimberley Owen
Photos – Steve Gerrard ROCK PHOTO